Choose or Add Locations, Special Instructions for Designer
Additional customization options are billed AFTER designer verifies your requests.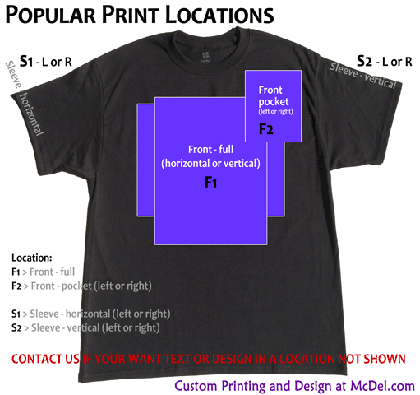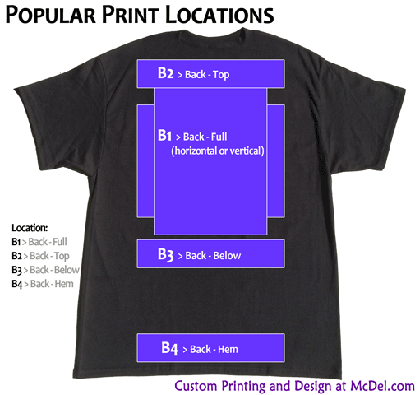 Unless otherwise indicated, any image or text uploaded to customize any apparel except zip hoodies will be placed on the front of the shirt in location F1 or F2, depending on size of graphic submitted.
Standard placement for zip hoodies is B1 or F2, depending on size.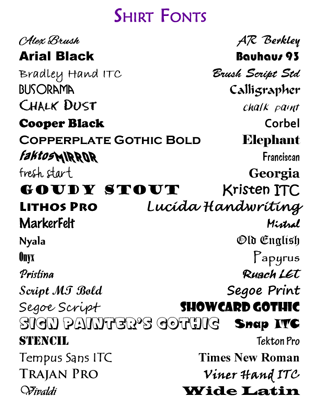 If you ordered more personalized items, please return to this page to finish uploading your images.