Love Matters

™ Design Galleries



Love Matters

Designs™
2B1 ~ Promoting Unity
A2B - Goals & Motivation
2B2 - Romance
2C-2CS - To See ~ To Consider
24Us - To/For Us
Designs displayed on this page are shown on LockerMags™ or mugs or art prints, but can be printed on a number of items in the McDel Web Store.


Great Motivational Gifts!
Use these designs on...
When you shop, choose the item you want to put any of these designs on, and select
"no personalization - enter artist style"
"Artist Styles" are the design names listed here and in the other galleries.

Order Now
at McDel Gifts & Gear Co.
Custom design also available!

970-208-3348
2B1 - To Be One
Promoting Unity

God Loves You 2B1_0101
Shop All 2B1 Designs/Styles
Freedom 2B1_0201
Be True 2B1_0401
New Day 2B1_0501
Sing Joyfully 2B1_0601
Thank-you 2B1_1101
2B1... "that They may all be One; even as Thou, Father, art in Me, and I in Thee, that They also may be in Us; that the world may believe that Thou didst send Me."
-Jesus in John 17:21
---
2B2 - Romance

Beyond Reason
Shop All 2B2 Designs/Styles
Anticipation 2B2_0701
Chances 2B2_0001
Excellent Husband 2B2_0901
Excellent Wife 2B2_0801
Free to Be 2B2_0501
See in Eyes 2B2_0201
Royalty 2B2_0601
2B2... "Free to be you, free to be me..."
---
24Us - To/For Us

R&R 24Us_0011
Shop All 24Us Designs/Styles
All New 24Us_0006
Soul Prospers 24Us_0009
Word - Standing on the Promises 24Us_0033
Convinced 24Us_0013
Blessed is He 24Us_0017
Come to Me 24Us_0018
Supply All 24Us_0019
We are temple 24Us_0020
Fruit of Spirit 24Us_0021-30
24Us... "What then shall we say to these things? If God is for us, who can be against us?"
-Paul in Romans 8:31
A2B - Goals & Motivation

Dedication
AB2_0501
Shop All A2B Designs/Styles
Go Where AB2_1101
2Do2Day AB2_0601
Peace on Earth AB2_1001
Love Life AB2_0701
Excellence AB2_0801
Listen AB2_0901
Time AB2_0301
A2B... "The shortest distance between two points is a straight line."
---

2C-2CS To See ~ To Consider

Blessed-Merciful >Mercy 2CS-19AP, Boone Lake, Tennessee
2C-17AP
Shop All 2C-2CS Designs/Styles
Faith 2CS-00AP
Redwoods in California 2C-00AP
Ask-Believe 2CS-01AP
Rocky Mountains - Colorado 2C-01AP
Whom Shall I Fear? 2CS-02AP
"Lighthouse Sunset" Humbolt County, California 2C-02AP
Without Cost 2CS-03AP
Waterfall in Gateway Canyon, Colorado 2C-03AP
All 2CS-04AP
"Jamaican Sunset", near Ocho Rios Jamaica, Atlantic Ocean 2C-04AP
One 2CS-05AP
Oregon Coast, Pacific Ocean 2C-05AP
No Condemnation 2CS-06AP
The Grand Mesa, Beehive, and Chalk Mountain, Molina Colorado 2C-06AP
2C-2CS... "To see beauty; to consider The One who created all beauty..."
2CS - To Consider Bumper Stickers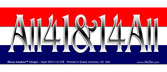 2CS-112-ST-B All 4 1 & 1 4 All (All for one & one for all) Bumper Sticker 8.5"x3.67"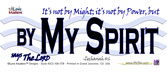 2CS-106-ST-B By My Spirit Bumper Sticker .5"x3.67"