Layout & Design
Custom-designed Graphics
Print, Sign, Website Design/Layout
Small - Large Projects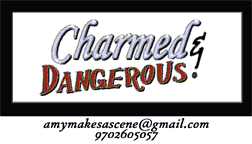 Printing/Publishing
Print: Affordable B/W or Full-Color Printing
+ Dye-Sublimation Printing + Banners/Vinyl/Signs
Electronic Publishing:

Newsletters, Websites, Signs, Email Campaigns, Presentations, Reports, Social Media
Multimedia Publishing
McDel Publishing provides custom-designed websites, graphics, layout, content authoring and editing, as well as publishing your final product via full-color printing, web-based display, CD/DVD, signs, and/or full-color dye-sublimation on promotional products, personalized gear, &/or gifts.
Branding...
We maintain consistency for you, designing and repurposing your content across multiple mediums...
What can we layout, design,
print &/or publish for you?
No matter what the size is of your project, we LISTEN to you and provide personalized attention to every detail.


Website Design Specials (up to $200 off)
Our goal is to meet YOUR objectives, on-time, and to provide a reasonable price for all of your printing, layout and customized multimedia publishing needs.