Web Store Hosting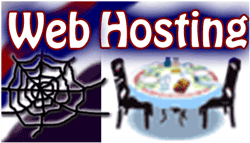 Website hosting is using someone else's computers (servers) so that your website is visible, available, accessible to the public. It's where you keep all of your website files, set-up email accounts, and manage your site.
With our Web Store Hosting plan, you have access to your own web admin control panel, Mail@YourDomain, functionality to create a powerful professional interactive presence - or to manage several domains.
Ample space for hundreds of pages, including video
Generous traffic allowances (bandwidth)
99.9% uptime
hosted in the USA
secure certificate for one domain
dedicated IP
Please call 970-208-3348 for alternate billing option: semi-annual (179.70/twice a year).
Sale price is for annual billing, and includes your domain name registration or renewal (regularly 15-25/year).
More details
Software: ClickCartPro, Copyright 1999-2018 Kryptronic, Inc. Exec Time: 0.165099 Seconds Memory Usage: 2.12339 Megabytes