Ornament - frosted glass - 3" Hexagon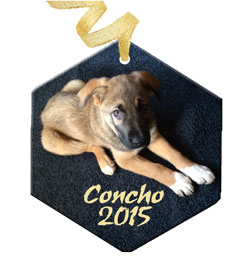 Frosted Glass Hexagonal Christmas Ornament - Pierced with hole to hang. Perfect to make your own unique ornaments using family pictures or pics of your pets (still family!) or your original art.
Style: Sample custom image not for sale.
Customize with YOUR images, art, designs, logos, etc!